Squarespace is a rapidly growing web platform, promoted heavily through podcasts, banner ads, and even a TV spot during the Super Bowl. Unlike WordPress, it's not free; personal sites are available for $18/month, while business accounts are available for $26/month.
So, can you build a ranking website for that money? Squarespace proudly proclaims that all of its sites are automatically SEO optimized, with powerful analytics and fully integrated e-commerce tools.
We decided to look at Squarespace's SEO features in detail. In the end, we believe that it's ideal for small businesses, but not quite as powerful or versatile as WordPress. Let's dig in a little deeper.
Basic SEO Features – To optimize your content, you'll need to start with optimized title tags and meta description tags. Squarespace provides resources for inputting these tags on a page-by-page or full-site basis. You can find instructions for inputting a page title and meta description in your Squarespace theme by visiting the platform's support page here.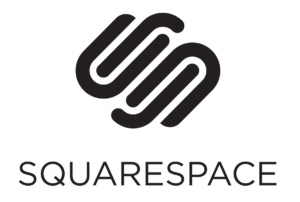 One issue with Squarespace is that, by default, it uses H1 tags throughout standard pages for page headlines. As a result, many pages have multiple H1 tags, which is typically thought of as bad practice.However, the company claims that this isn't an issue, since HTML5 introduces new tags for page structure.
In our view, it's not an ideal practice, and there isn't much justification for preventing users from controlling their H1/H2 tags. Still, Squarespace is correct in saying that header tags aren't a major ranking factor, and we doubt that Squarespace sites are meaningfully penalized. It appears that Squarespace is prioritizing simplicity over versatility, and there's nothing inherently wrong with that.
Analytics – Website analytics play a huge role in any well-constructed SEO plan, and Squarespace sites automatically have access to the platform's proprietary analytics tool. This is not the same as Google Analytics, and you'll likely get different numbers from each tool, especially when looking at search engine queries.
Google Analytics is absolutely more powerful than Squarespace Analytics, but you can use both tools on the same site. The Squarespace tool is perfectly fine for businesses that aren't looking for complex usage data, but as your site grows, you'll probably want to become adept at creating filters in Google Analytics, as the service provides much more detailed information.
E-Commerce – For many businesses, Squarespace's 2 percent sales transaction fee (3 percent for personal sites) will be a dealbreaker. If you can get past that, you've got decent control over the items in your e-commerce store, although you don't have as much versatility as you might get with Magento or even WooCommerce.
Ultimately, we think that Squarespace's SEO features work exactly as intended. Other than header tag manipulation, we couldn't think of a single common SEO task that we couldn't figure out through Squarespace, especially given the presence of their "code injection" tools.
There aren't a ton of advanced features right out of the box, but unless you're willing to really dig into SEO, advanced features can do more harm than good. While Squarespace takes a somewhat minimal approach to search engine optimization, that's perfectly fine for 95 percent of websites—and if you're in the upper echelon of sites, we're sure that you can handle more auspicious SEO projects with a quick call to Squarespace support.
There's no reason that you can't build a ranking website on Squarespace, and because the platform updates automatically, it's a perfectly acceptable option for small businesses, bloggers, and anyone who doesn't want to mess around with WordPress installations. Just make sure you fill your new site with plenty of fresh, high-quality content (or better yet, hire us to do it).